Profile:

E. Kelly (aka Fault & Fold) works as a designer, artist and musician based in Dublin. He studied at IADT and graduated with a Degree in Design (B.Des) and a Diploma in Fine Art (Painting).

His process driven work explores a specific set of interplays between bold zones of colour, repetitive rhythmic patterns, hard edges and stark boundaries.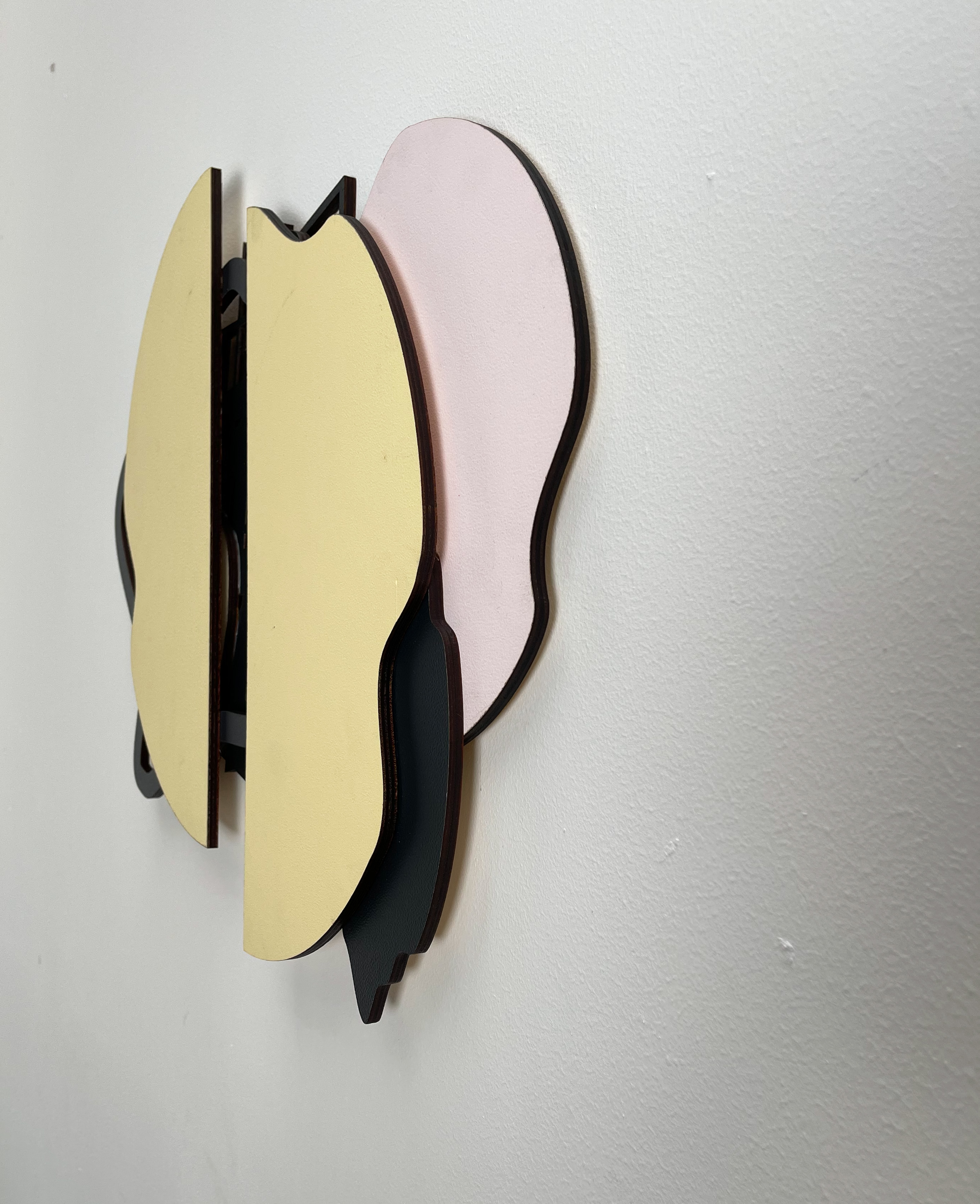 This visual work is informed and complimented by a parallel journey as an active musician with a number of Dublin based experimental bands, groups and collectives.

He has been a member of Cap Pas Cap (on Skinny Wolves Records, Rally Klee Japan) and Thread Pulls (Ninepoint Records, Osaka Records) recording and touring internationally with both groups across Ireland, UK and Europe.




He continues to write, record and perform with these collaborators in numerous musical projects as well as establishing and co running Diet of Worms, a small music and art publishing label.

Biography:
E. Kelly (B.Des, born Sligo) has been working in the creative industry since graduating from the Institute of Art, Design & Technology (IADT) with a Bachelors Degree in Design (B.Des) and an Honours Diploma in Fine Art (Painting).
His multi disciplinary work covers graphic art, painting, photography, assemblage, site specific installation, graphic design and design for screen. In addition to this activity he continues a career in the creative industry as a graphic designer & creative director working on large scale interaction design and visual identity projects in Dublin, Berlin, Luxembourg, London and Helsinki for agencies that include Kooba, Windmill Lane & Ogilvy.

Selected clients: RTE, 3 Arena, The National College of Art & Design, Aviva Stadium, Trinity College, Screen Ireland (Irish Film Board), Design & Crafts Council of Ireland, National Treasury Management Agency, Holoplot (Berlin) and Kultur Und Kreativepiloten Deutschland.
His visual work is informed and complimented by a parallel journey as an active musician with a number of Dublin based experimental bands, groups and collectives. He has been a member of Cap Pas Cap (on Skinny Wolves Records / Rally Klee, Japan) and Thread Pulls (Ninepoint Records, Osaka Records) writing, recording and touring internationally with both groups across Europe.

He continues to write, record and perform with these collaborators in two new active and seperate musical projects as Oranges (Diet of Worms, Art for Blind Records) and Hostess (After the Quake Records)
Studio Fault & Fold
The Daintree Building,
Pleasants Place
Dublin 8
Ireland